Reduce Risk with Our Construction Safety Management
Your safety from lawsuits and damages. Your clients' safety against injury and mishap. Our general contractors' construction site safety.
When it comes to construction safety – a holistic approach is needed to mitigate risk and ensure safety standards are upheld on all fronts. In order to maintain the utmost health and safety in construction projects, a rigorous program is required, that includes:
Modern equipment
Personnel training
Detailed processes
Strict construction regulations
Highest industry standards
Risk reduction and removal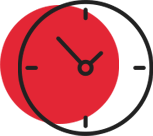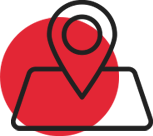 Our Commitment: Safety First - Every Time
You. Your clients. Our general contractors. Everyone that will be in or around a construction site or a new building is entitled to a safe environment that is free of accidents and hazards. Every construction service we offer starts with a special focus on safety. We carefully evaluate and plan for the reduction and removal of risks and hazards.
Your input matters every step of the way. Our construction managers collaborate and communicate with you to understand the unique requirements specific to your project. Your expectations will be our focus during the entire project length from the planning phase through building completion.
Function and Style Combined
Your structure defines your business. Many of your potential customers will form their first impression about your company solely on the appearance of your building. Trust MakLoc Construction to transform your vision into a reality – within your budget and time constraints.
Creating unique and attractive structures is our passion. We believe that a strong physical design has the power to evoke emotion and convey messages through the use of shape and colour. If your company is striving for an original look, we are ready to partner with you.